Tui De Roy
---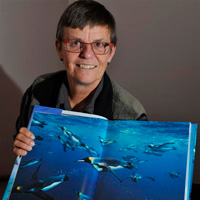 Tui De Roy is a world-renowned, award-winning wildlife photographer and writer, as well as an acclaimed conservationist. Her work has been published in over 40 countries, with seven large-format books on Galápagos, plus others on the Andes, Antarctica, New Zealand, the world's albatrosses, and penguins.
A self-taught naturalist, Tui has spent most of her life in the Galápagos Islands (her family having moved there when she was two), leading a pioneering lifestyle. By her formative teenage years Tui was spending much time in the company of scientists in various fields of Galápagos research, both learning from them and sharing her own intimate knowledge of the islands. Later she became the first Galápagos National Park licensed naturalist to serve the budding tourist industry (in the mid-70's). She is an active member of the Charles Darwin Foundation general assembly, and served on its board of directors.
Although now living in New Zealand and traveling widely in pursuit of images of rare species and faraway places, Tui returns to Galápagos often, working tirelessly to promote their preservation and continuing her photo documentation in close association with the Galápagos National Park.
WHY PENGUIN WORLD?
Tui grew up near one of the world's rarest penguins, the Galapagos penguin, and now live near two others in New Zealand: the Yellow-eyed and Fiordland crested penguins. All three are severely endangered due to careless human activity. This led her to publish a landmark book, Penguins: Their World, Their Ways, along with a sister volume on albatrosses. She has photographed and observed all 18 species in depth, from the crystal realm of the Emperor penguin in Antarctica to the bustling beaches of Australia where Little blue penguins come ashore at night; from cactus-studded Humboldt penguin colonies in Chile to African penguins nesting among holiday homes in Cape Town; and from remote Gough Island in the South Atlantic to the storm-washed bounty Islands in the New Zealand subantarctic region, respectively home to little-known and barely-photographed species: the Northern rockhopper and Erect-crested penguins. "People love penguins. They remind us of ourselves, but in an endearing way — funny, industrious, brave, vulnerable and optimistic. But under that charismatic veneer lies a serious tragedy, the tragedy of the oceans. I believe that once enough people fall in love with penguins they will no longer look away from the problems that besiege them and their world."
BOOKS
Below is a list of recent books from Tui De Roy: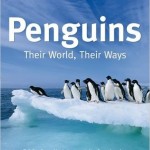 Many of the extraordinary facets of penguin life are only just being revealed, and Penguins: Their World, Their Ways is the first book to comprehensively cover all of the 18 penguin species in an engaging blend combining accessible writing, the latest scientific research and over 400 great photographs.
More info

---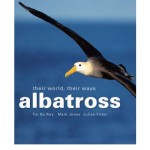 With evocative writing and superb photography of all species worldwide, Albatross: Their World, Their Ways is the most comprehensive book to date on these remarkable birds. Divided into three distinct sections and featuring an exceptional gallery of over 400 images it is a breathtaking celebration of these amazing creatures.
---