Joshua Holko
---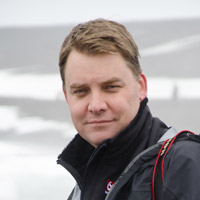 A Canon ambassador, Joshua studied with distinction at the Australian Photography Studies College and the Australian College of Journalism and is a fully accredited AIPP Master of Photography and member of the Australian Institute of Professional Photographers (AIPP). In 2011 he was selected to appear in the AIPP 'Look for the Logo' television campaign highlighting some of Australia's best photographers. Later that year he was also appointed as Australia's first and only Moab Master Photographer and Printer by Moab and Legion Paper in the USA. In early 2012, Joshua was honored to be appointed as a member of the esteemed X-Rite Colorant and in early 2013 he was honoured again as the 2012 Outdoor Photographer of the Year in the 'Spirit of Adventure' category. In 2014 he won the Australian AIPP Canon Professional Science, Environment and Nature Photographer of the Year and Victorian Epson Professional Photographer of the Year grand prize along with overall State category wins in Science, Environment and Nature, Creative Photographer of the Year and Highest Scoring Print of the Year. In 2015 Joshua was named the 2015 Global Arctic Photographer of the Year with five medals across multiple categories.
Joshua is also the founder and lead photography guide for Wild Nature Photo Travel. His experience photographing and working with penguins makes him the ideal project photographer for Penguin World.
n Australia Joshua is officially represented by Philip Kulpa and the Source Photographica Gallery. International representation includes the Wilderness Gallery at Cradle Mountain in Tasmania, the Aspen Gallery in Aspen USA and the Arctic Fox Centre in Sudavik, Iceland. His work has also been exhibited at international shows and expos across the USA, Russia and Europe including Photokina in Germany and PhotoPlus in New York as well as being published in countless magazines.
WHY PENGUIN WORLD?
Specialising in polar and sub-polar photography Joshua has worked extensively with many of the world's Penguin species including the largest colony of Emperor Penguins in the world, found deep inside Antarctica. Joshua has witnessed and documented first hand the effects of changes in our oceans on the Penguins and how vulnerable these important marine animals are to the future of our oceans. Joshua's passion for sharing his experiences and photographs through his expeditions held raise awareness for global warming, over fishing and the preservation of all marine life.